Chiropractor St Paul for Family Wellness
Feel Great at Mighty Oak Chiropractic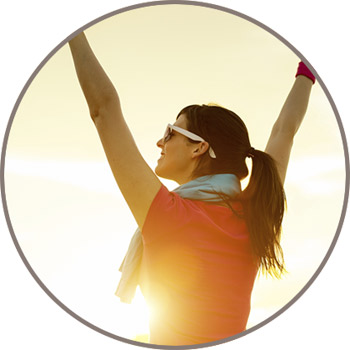 St Paul Chiropractor Dr. Rodd Bruntjen offers the ultimate in spinal alignment through state-of-the-art NUCCA adjustment technology. His mission is to help his patients realize their inborn potential for optimal wellness. This philosophy is reflected in the Greek Proverb behind the Mighty Oak Chiropractic name: "Mighty oaks from tiny acorns grow." An acorn has the innate wisdom to grow into a mighty oak when conditions are ideal; so it is with the ability of a human being to thrive and flourish with a maximized nerve system.
Gentle, Effective, Affordable
Dr. Rodd is one of only 250 chiropractors worldwide who is trained and certified in cutting-edge NUCCA technology. He welcomes patients from many surrounding communities who gladly drive long distances to undergo his care. Dr. Rodd also welcomes family members of every age, from babies and children to active adults and those in their golden years. His many patients appreciate his attention to detail, the effectiveness of his gentle care and the cost-effectiveness of his care.
The Mighty Oak Chiropractic Difference
Here's how we stand out in the St Paul community:
NUCCA care success relies on the use of 3-dimensional X-rays of the head and neck to pinpoint the source of your problem with laser-like accuracy.
Pre and post X-ray studies quickly validate your improvement. These analyses confirm the effectiveness of your correction from the very first adjustment.
Results through our NUCCA adjustments are long-lasting. Through precise correction of misalignment patterns in the neck, the rest of the back and pelvis aligns in a natural and harmonious way.
NUCCA care is gentle. Many patients consider it to be the most gentle and comfortable adjustment they've ever received.
There is no twisting or popping of the neck with NUCCA care. Our patients are always relaxed and completely at ease while they receive their adjustment.
Because results are so long-lasting, our care is not only effective, but affordable. NUCCA care offers patients optimal spinal alignment with a minimum of office visits.
If you've been searching for a chiropractor near me, you've come to the right place! We're open late and feature on-site X-rays. Contact us today for a free consultation with our Chiropractor St Paul.
Chiropractor St Paul MN | Mighty Oak Chiropractic Serving the entire St Paul and Minneapolis area.