New Patient Center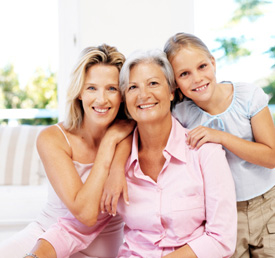 If you're visiting our St Paul chiropractic practice for the first time, we'd like you to know exactly what to expect. Mighty Oak Chiropractic is often described as warm, inviting and homey.
We've been open since 2005 and we feature an oak-themed design, with lots of plants, beautiful natural light and a friendly children's area. It's our hope to make you feel relaxed and comfortable, and confident in the fact that we're going to do our best to help you live a better life.
We feature a state-of-the art technique in our office called NUCCA. Dr. Rodd is one of 250 chiropractors worldwide that practices this cutting-edge technique and our patients love it. We hope you do, too.
Your First Visit
Your first visit will take one hour. As you enter the practice, you'll be warmly greeted by our Office Director, Nedira, who will provide you with your new patient paperwork and give you a brief tour of the office.
You'll then be escorted to a consultation room, where Dr. Rodd will begin a comprehensive assessment, including:
A consultation
An examination
3-dimensional X-rays, if needed
Your Second Visit
Your second visit will also take one to two hours. During this appointment, Dr. Rodd will review your examination and X-ray findings to help you understand the source of your problem. The 3-dimensional X-rays that were taken on your first visit act as an invaluable tool in helping us to take care of you with laser-like accuracy.
Dr. Rodd will then deliver your first adjustment. This adjustment will not only be precise, but extremely gentle as well. Once the adjustment is completed, the doctor will immediately take a set of post-adjustment X-rays to verify your results.
We'll have you relax in a zero-gravity chair while your X-rays are re-analyzed. If necessary, you'll then be adjusted again until Dr. Rodd is satisfied that you've achieved maximal spinal alignment.
We also want to mention that if you're traveling a great distance to see us, we can easily combine your first two visits to occur on the same day. Just inform us when you call for your appointment, and we can make the necessary arrangements.
Your Third Visit
The third visit is about 30 minutes in length. Dr. Rodd will evaluate your progress, and adjust you again if necessary. He'll also recommend a future care plan to make certain that you maintain optimal spinal alignment.
During future visits, Dr. Rodd's focus will be in checking your ongoing spinal alignment. If no adjustment is necessary, then the entire visit will only take about 5 minutes. If adjustment is deemed necessary, then your visit will take between 15 – 20 minutes.
Ongoing Chiropractic Care
The goal of NUCCA chiropractic is to encourage the body to "hold" the spinal adjustment for as long as possible. Many patients maintain their alignment for months to years. We recommend that all patients make a commitment to have their spines checked on a regular basis throughout their lives; however, the choice is always yours.
We're not the kind of practice that will insist on seeing you every week for years. The benefits of NUCCA sidestep that inconvenience and cost, helping our patients feel their best in a gentle and affordable way. We feature on-site X-rays and a patient-centered, customized approach to help those we serve. Contact us today for a free consultation!
---
New Patients | Mighty Oak Chiropractic